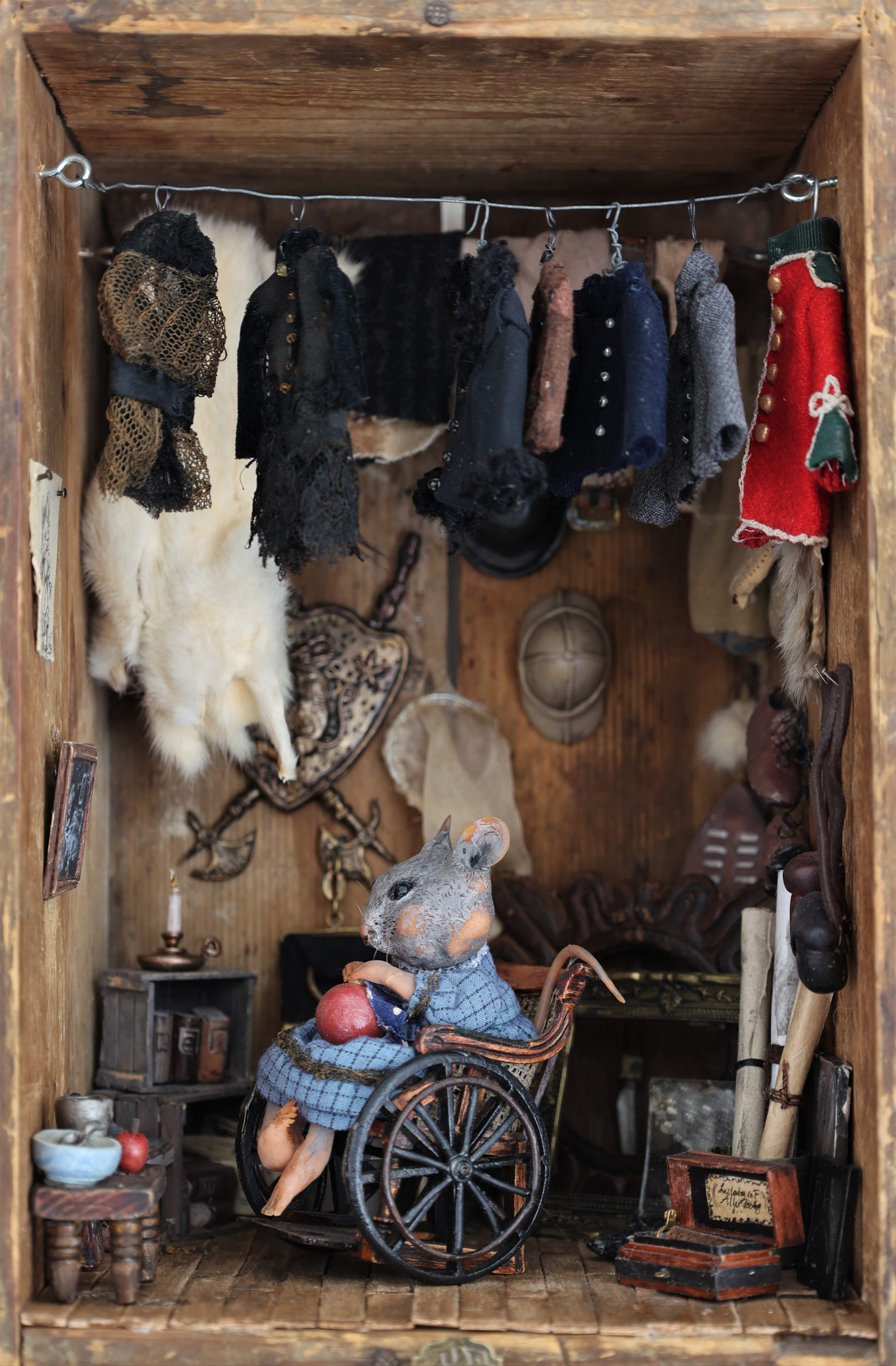 House… My room… Can't walk…
I got the book Crucial Interventions, an illustrated treatise of the principles and practices of nineteenth – century surgery.

Having always been fascinated by medical history, I took inspiration from some of these images to create a scene about this little deformed girl in the attic.
House… My Room… Can't Walk… was completed in 2016.
Her story…
This little mouse was born with a lumped foot, and later diagnosed with a fibro -cellular tumour. Her parents had no other choice than lock their shame away in the attic.
"Klesloftet"
The inspiration for this room was partly my grandparents' little storage room in the attic.
My brothers and cousins and I would go in there and explore when we were kids, the room made us shudder.
All the old clothes and curtains. The shoes, bags, furs, coats…
The Changeling
A Canadian film from 1980 with Robert C. Scott. It is  my favorite ghost movie.
It was also my inspiration for the story about this mouse. The sick child in a wheelchair, hidden in the attic.
The music box I made is identical to the one that appears in the film.